INCREASE YOUR LENGTH & GIRTH
WITH CALIBRE PENIS ENLARGEMENT

RESULTS OF CALIBRE PENIS ENLARGEMENT
A CALIBRE penis enlargement can achieve any of the following
We highly recommend coming in for a discreet consultation with one of our experienced CALIBRE doctors to discuss your options and how we can help you to achieve your desired outcomes
I'm interested, what's the next step?
Let's organise a consultation

Dermal fillers for penis augmentation work exactly the same as when used on the face and body. The area is numbed and very precise injections are made using a rounded cannula just below the surface of the skin. The fillers naturally integrate with penile tissue after 1-2 weeks and it is possible to massage and smooth any bumps during this period to ensure an even coverage and symmetry.
CALIBRE lasts for up to 18 months, sometimes longer, before being naturally and slowly metabolised by the body. Small annual top-ups can extend duration indefinitely. In the event of minor bumps or asymmetry, we can correct with pinpoint dissolving or a bit more product.
CALIBRE is a doctor-only procedure and consultation is required at leat one week prior to scheduling your procedure.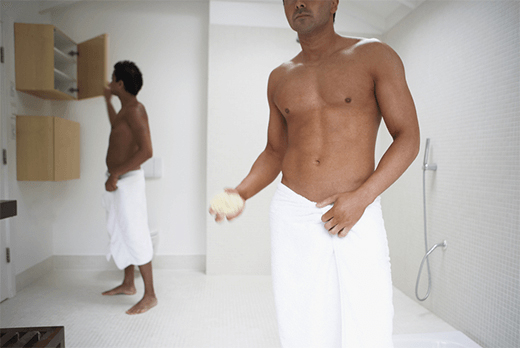 ACADEMY FACE AND BODY DR JAYSON OATES

"Nearly 60% of men are unsatisfied with the size or appearance of their penis and this can greatly affect their confidence and relationships. CALIBRE penis enlargement uses well known, long-lasting and reversible cosmetic dermal fillers to enhance penis size and is suitable for nearly all men who wish to quickly increase their penis girth or length, without invasive surgery or downtime. Our team of highly experienced doctors have performed hundreds of CALIBRE treatments and we pride ourselves on pioneering this non-invasive penis enlargement procedure in Australia."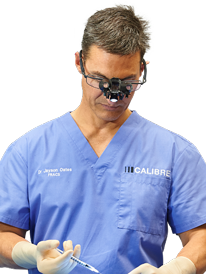 Ready for a consultation?
Ask us a question to find out more