CALIBRE NON-SURGICAL PENIS ENLARGEMENT
Penis Enlargement Solutions with Proven Results
Would you consider enlarging your penis if it did not involve surgery, could be performed within an hour, was reversible but long lasting, had minimal down time and you could see the results immediately?
In today's environment men are much better groomed, have more knowledge about what is available on the market, and whilst they can work on their fitness, physique and skin they never really had a cosmetic option to increase their penis size.
Studies show that up to 60% of men are unsatisfied with the size or appearance of their penis. Men have the same concerns about their bodies as women do and may lack confidence because of this.
Due to lack of time and work / life / family commitments, many patients are seeking non-surgical solutions to assist in areas of concern. The CALIBRE procedure offers a solution lead by innovator and facial plastic and ENT surgeon Dr Jayson Oates FRACS. With over 20 years of experience, and his extensive knowledge, he has developed the CALIBRE technique – an in-clinic, doctor-performed injectable procedure designed to noticeably increase erect and flaccid penile girth, along with flaccid length.
During the consultation with your certified CALIBRE doctor, the size and amount of product needed will be discussed as each patient is different.
Penis Enlargement Australia Clinics and Certified Doctors
The team at CALIBRE Clinic have now performed more injectable penis enlargement procedures than any other practitioner or clinic in Australia. Our certified CALIBRE Doctors are trained by Dr Jayson Oates FRACS, innovator of the procedure, personally and provide a non-surgical one hour in-clinic solution to your concerns. Read more below and see how we can help improve your lifestyle.

CALIBRE is a cosmetic medical technique involving the injection of dermal fillers just below the penile skin, much like the injection of dermal fillers into the lips and cheeks since the 1990s.
CALIBRE is designed to noticeably increase erect and flaccid penis girth or circumference. It can also be used to augment the glans corona or rim of the penile head. A 15ml Package will often increase flaccid circumference by 1 inch, which results in around 0.5 to 0.7 inches when erect. Larger volumes also tend to increase flaccid length due to the extra weight. The results are immediate, long lasting and can be completed during a 1 hour in-clinic session.*
There is no reported change in patient erection or sensation, but the results are generally evident to sexual partners.
Understanding of penile anatomy and function, the injection technique and the product viscosity gradient is critical to ensure optimal enhancement and a smooth, symmetrical outcome. Due to the nature and sensitivity of the area injected, it is imperative you consult with a certified CALIBRE Doctor, who has the experience of performing numerous CALIBRE procedures.
* Patients are unique so their results will vary based upon existing size, circumcision, natural bands of skin and other factors.
DR JAYSON OATES' WORK HAS BEEN PUBLISHED IN LEADING SURGICAL JOURNALS
Read his latest paper here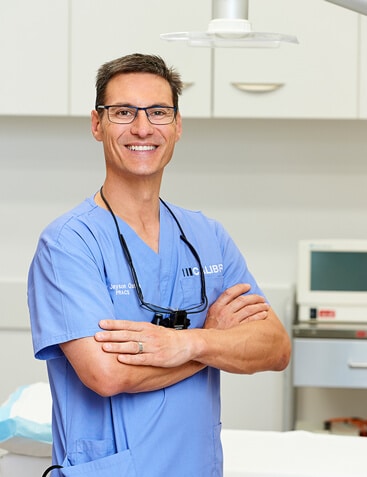 The most difficult factor is getting over the natural shyness of booking a consultation. All our staff are experienced discussing intimate procedures and recognise the importance of discretion and confidentiality.
Our objective is to support, clarify and offer solutions to assist you with your concerns during your confidential consultation. We encourage you to raise any questions or concerns you have about size, the treatment and functionality following the CALIBRE procedure. Your doctor will explain the procedure, take some measurements and advise on your suitability for treatment, including appropriate volumes to achieve your desired results.

You can also check out Dr Jayson Oates' forums on Phalloboards to read detailed threads about the injectable phalloplasty procedure!
Ask us your questions or let us know if you're ready for a discreet consultation